Wine Mulling Spices

Use with Wine, Cider, Tea or Juices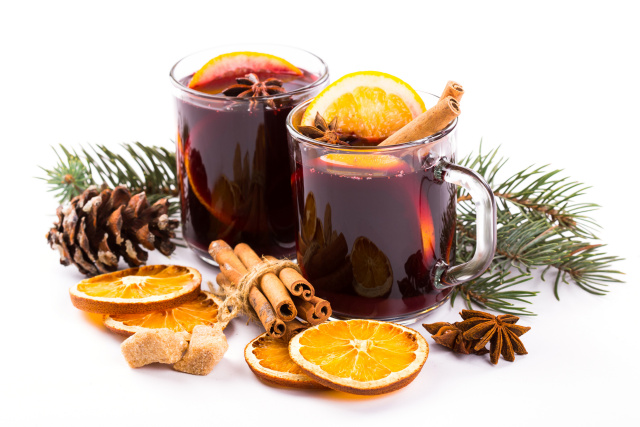 Simmering pouch included - no skimming needed.
NO SUGAR! ALL NATURAL!
Fill your home, store or winery with the delicious
fragrance of aromatic spices and citrus.

DIRECTIONS: Remove simmering pouch from package. Fill pouch with spices. Pull drawstring closed to contain spices. WINE: Add two bottles or more of any red or white wine to any pan or crock pot. (Optional: Add one half cup of sugar.) CIDER, TEA OR JUICE: Add one half gallon or full gallon to pan or crock pot.
Add pouch of spices to pan or crock pot. Simmer slowly for one to two hours. DO NOT BOIL. Remove pouch from pan or crock pot and enjoy!
INGREDIENTS: ORANGE PEEL, CINNAMON, CLOVES, ALLSPICE
SAMPLING: So easy to offer samples. Just set out a crock pot with a small ladle and small cups and let your customers help themselves throughout the day. Put up a sign saying, "FREE SAMPLES OF OUR MULLING SPICED DRINK". Your customers will love this product. SAMPLING SELLS!
ALL WHOLESALE ORDERS COME WITH
FREE HANG TABS
FOR USE WITH PEGBOARD DISPLAY.