QUESTIONS & ANSWERS
Q. Why don't you make flavored mixes?
A. First of all, let me show you how you can easily and inexpensively add any flavor to our neutral base Vino Slush using flavored syrups.
Here are two flavored syrup companies that we refer our customers to. They have over 100 flavors to choose from. You can serve any flavor of wine or bourbon slushies using these syrups and our mixes.
Check out these two companies below and then I'll explain why we don't make our own flavored mixes and why we feel flavored syrups are a better way to go. See what you think.
MONIN WEBSITE: moninsyrups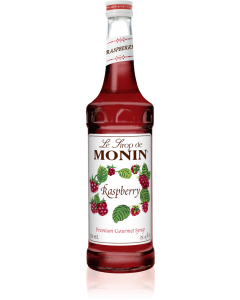 TORANI WEBSITE: toranisyrups
FYI - These syrups can also be used with our Bourbon Slush Mix.
So the bottom line is if you want your slushie to taste like the wine you are using, just use the Vino Slush mix and the wine.

If you want a flavored slushie, use the mix, the wine and a syrup.

NOW, AS TO WHY WE DON'T MAKE FLAVORED MIXES:
There are many reasons why. First of all, we think it is in the best interest of every winery that the customers taste the true flavor of your wines, not some artificial flavor. Your top priority is to sell more of your wines. If the customers can't taste the true flavor of your wines because all they can taste is the artificial flavor, then your wine sales are going to suffer. Trust me, your customers are going to LOVE your slushies made only with your wine. That's as good as it gets.
IMPORTANT! Beware, when you sell a flavored slushie you hurt the sale of your take home pouches because your customer can't make the flavored version at home. They don't have whatever flavoring you used at the winery and if they did they wouldn't know how much to use. Consequently, they will not buy one of your take home pouches. That crushes a great second revenue stream from your take home pouches.
However, when you sell slushies just flavored with your wine, to duplicate the same slushie they tried at your winery all the customer has to do is buy a bottle of whatever kind of wine you used to make the slushe they tried at your winery. And when they buy that bottle of wine you are guaranteed that they will also buy one or more of your take home pouches. Not true when you sell flavored slushies.
However, we have to be realistic. We also know that there are some customers that will want flavored slushies no matter what your philosophy is. You have to be able to give them what they want. Many of our customers sell flavored slushies as well as slushies made only with their wines. So we have an easy, inexpensive way to do that without all of the problems that come with stocking pre-flavored mixes.
We are firm believers that flavored syrups are the way to go instead of buying pre-flavored mixes. Let's start with some of the most obvious problems with pre-flavored mixes. Then we'll show you how using flavored syrups eliminate all of those problems we are listing. We have been in business since 2010 and sold to over 400 wineries and countless stores, boutiques and shops. So, here is what we have learned from our winery customers.
***
- The more flavors you carry the more capital it takes to stock them. It can hurt your cash flow.
- More flavors take up more valuable shelf space in your store.
- More flavors take longer to inventory.
- When you carry a variety of flavors your customers will want a sample of every single one of them. Since that's not possible, they will usually buy only the ones they can sample. Which means whatever versions you currently have in your machine(s) at that moment. A few of them may buy a flavor they cannot sample, but by and large they buy only what they can taste right now. Consequently your gross sales do not increase. You could be making the same amount of money just by selling what's in your machine that day and forget about all those other flavors you carry. Many of our customers have tried different flavors in the past and come to the conclusion that different flavors are a needless hassle that cause all kinds of problems without making any more money for you. So, why bother?
- As a winery, part of your sales strategy is to sell not only on site slushies and Frozen or Room Temperature To Go Slushies, but also to create extra sales by selling dry slush mixes for your customer to take home and make slushies there. For every dry mix they buy, they are also going to buy another bottle of your wine. So which version of a slush mix is your customer more likely to buy? A pre-flavored mix in which you can only make one flavor - or Vino Slush - a mix that is so versatile that it works beautifully with every kind of wine that you sell. Not just one flavor, but all flavors of your wines. Some will buy the pre-flavored mix, but far more will buy the mix that works with everything. This has been proven time and time again by many of our customers.
- Want your own private label slush mix? Want to make an extra profit of about $1.30 per pouch? You can do that quite easily. We can sell you our classic red pouches that are empty. Then just add your own labels to the empty pouches and fill the pouches with the mix! You can use our Bulk mix to package it into the empty pouches with 12 ounces (a cup and a half). It only takes about ten seconds to fill the pouch and then you have your own gourmet private label slush mix.
You can easily do this with our Vino Slush, but guess what......you can't do that with pre-flavored mixes. Give your customers as many options as possible as to how to use your slush mix and you will sell more pouches. And you will make more profits with your own private label mix.
- The more flavors you have the more flavors you have that don't sell well and you are stuck with products that are slow movers that take up shelf space, tie up your capital and become a drain on your bottom line. Then you have to lower your price on those flavors to get rid of them.
- Most wineries want their customers to taste their wine, not some artificial flavor. If you are using an artificial flavor, your customers cannot taste the subtle nuances of your wines that make you stand apart from your competition. If you don't use an artificial flavor, those subtle nuances will come through loud and clear. This means you will sell more wine.
- Let's say you are making a pre-flavored wine slushie with your Merlot. Because the artificial flavor masks the "subtle nuances" of your Merlot the customer will not be able to taste or appreciate how much better your Merlot tastes than any other Merlot from another company. That means when your customer is at a super market and passes the wine section they are going to assume that any Merlot will work fine for their slushies they make at home. So, as a convenience, they buy the Merlot that they see at the supermarket instead of coming back to your winery to buy your Merlot. That means you have lost a sale because your customer couldn't taste the true flavor of your Merlot as opposed to any other Merlot.
Q. How quickly do you ship my order?
A. Depending on what time of the day we receive your order, it will ship either that day or the following day. Nobody beats our customer service.
Q. How long does it take to get my delivery?
A. Typical delivery time is 2 to 4 days via UPS. If it's shipped via Priority Mail it is also typically 2 to 4 days.
Q. Do I need a liquor license to sell your Bourbon Slush mix?
A. No. Our Bourbon Slush mix does not contain any alcohol. The customer adds the alcohol at home. Therefore, you don't need a liquor license to sell it. Many of your customers like both wine and bourbon/whiskey drinks. Why not offer these customers both kinds of mixes? Even though you can't sample it without a liquor license they can taste our Vino Slush and that establishes credibility of our brand. So, they are confident in buying it without a sample.
Q. If I'm a winery, do the To Go Slushies that are so popular now have to be frozen first and stored in a freezer until I sell it?
A. When this phenomenon began we advised everyone to freeze it before you handed it to the customer because it solved two problems. ONE - the customer cannot drink while driving because it's frozen almost solid. You don't want your customers to drink while driving. TWO - If it's not frozen it will be melted by the time the customer gets home and they will have to re-freeze it. If it's frozen it will only be partially thawed by the time they get home so it will be probably be ready to drink right away if they desire
However, later we thought of another option. If you don't have a freezer or not enough freezer space you can just sell it at room temperature. In other words MELTED. The customer is not going to drink it while driving because at this temperature it's not a slushie. It's just warm juice. So that solves that problem. When they get home they just stick it in their freezer until later. It doesn't allow customers to drink it right away when they get home, but if you lack freezer space, this option works fine. Bottom line - if you have enough freezer space, sell it frozen. If not, sell it melted. No problem.
Q. What is your minimum order?
A. One case of anything.
Q. Can I sell your products at special events such as festivals, farmer's markets, craft shows, conventions, car shows, etc.?
A. Absolutely. We have dealers all across the country who make a lot of money on weekends selling at these types of events. You can start your own wine slush mix business with less than $150.00. You just buy it at wholesale from us and sell it at retail just as if you had a store. You don't need a wine license because you can use a non-alcoholic wine for sampling. You can't tell the difference between it and regular wine except that you don't get a buzz with the non-alcoholic wine. You can also buy it in bulk and buy our empty pouches to package it yourself using your own labels if you wish. You will earn an extra $1.30 per pouch by doing this.
Q. How do I place orders with you?
A. To place your first order you must call us so we can get all of your information including credit card info. After that you can email your orders to us or call us if you prefer. Just make sure to specify whether you want bulk or pre-packaged pouches or both.
Q. Do you have volume discounts?
A. Yes. Our wholesale price list will give you the breakdowns for discounts on higher volume orders. Retail orders (orders for your own personal use) have volume discounts also which will show up when you click on the TO ORDER page. The more you order, the more you save!
Q. Do your wine mulling spices sell well?
A. We sell tons of our sugar free Wine Mulling Spices every year during cooler weather. It sells extremely well if you sample it and mention to your customers that you have free samples available. Fortunately, it's so easy to sample it. Just heat it in a crock pot. Put a small ladle near the pot with very small cups and the customers can sample it themselves. We suggest using souffle cups (about 1.5 ounces). They only need a few sips to sample.
Q. Are your products made in a licensed kitchen?
A. Yes. Our co-packer blends and packages our products in a fully certified, licensed kitchen and is inspected on a regular basis. We are also fully insured. We have sold our Vino Slush to over 400 wineries, plus countless shops, boutiques, markets, wine stores, gift shops, etc. since 2010.
Q. How do you make your Vino Slush?
A. It's so easy. Just mix one pouch (12 oz.) with one bottle of any kind of wine - red or white, sweet or dry. Then fill the empty bottle with water and add it. Stir it up until the mix is fully dissolved. Then put it in the freezer overnight or at least 6 to 8 hours. Using the freezer version it makes about a half gallon.
Or you can make it in a blender. Directions are on the back label of each pouch. Or if using our Bulk mix with a frozen drink machine, measure out a cup and a half (12 oz.) of the mix, add one bottle of wine and one bottle of water. Mix and add to your machine. It makes about 72 ounces in a machine because the machine whips air into the product.
Q. I've heard you can serve your Vino Slush hot. Is that correct?
A. It sure is! It is absolutely delicious served hot. Just add one pouch (or 12 oz.) of the mix, one bottle of wine, and one bottle of water to a crock pot and heat (don't boil). It's kind of like a mulled wine, but it's a totally different flavor than a traditional mulled wine. Try it. You will be amazed at how good it is.
Q. Can you make cocktails with spirits instead of wine?
A. You sure can. See the RECIPES page on our website for a variety of cocktail recipes you can easily make with our Vino Slush mix. Using spirits you can make almost any frozen cocktail with our Vino Slush mix.
Q. Does your Bourbon Slush mix taste like the traditional bourbon slush?
A. Yes, it does. Some folks think it tastes even better. With our easy, convenient mix you don't have to cook a simple syrup or brew tea on the stove to get the traditional taste. Our mix takes all the hassle out of making bourbon slush. It's quick and easy. And when you take it out of the freezer it's ready to scoop into your glass and enjoy immediately. No thawing needed. Our recipe calls for 3 cups of bourbon, but you may wish to start with 2 cups and add more a little at a time until it suits your taste. It makes a half gallon.
Q. Why do you sell 30 lbs. of Bulk Mix in addition to your pre-packaged pouches?
A. For several reasons. If a retail customer is having a party or wedding and they want to rent a frozen drink machine to serve wine slushies the Bulk Mix is much cheaper than buying the pre-packaged pouches.
Also, some retail customers buy the Bulk Mix and measure out 12 oz. into zip lock bags. This give you the same amount of mix that's in our pre-packaged pouches at a much cheaper price per 12 oz. Then you can share the bags with your friends and family and everyone chips in to help pay for it. Everyone comes out ahead.
Another reason is that some customers like to buy the bulk so they can package it themselves and give them away as gifts throughout the year for birthdays, anniversaries, holidays, parties, etc. And they are great Christmas gifts and wonderful stocking stuffers. Some customers make special gift baskets filled with our Vino Slush mix, Bourbon Slush mix, our Wine Mulling Spices and our Bread Dipping Mixes. Add a bottle of wine or bourbon and you have a spectacular assortment of gourmet products for friends and family.
And of course wineries use our Bulk Mix in their frozen drink machines to serve wine slushies and to offer samples of the slushies. it's much cheaper than using the pre-packaged pouches because they don't need any packaging. For two revenue streams, wineries can sell their wine slushies using our Bulk Mix and also sell pre-packaged pouches. Once customers taste the slushies, they are going to buy a bottle of wine and a pouch of mix to take home. Two sources of income from one product. That's a good deal.