ONE VERSION OF WINE SLUSH MIX VS.

VARIETY OF DIFFERENT FLAVORS

If you are currently buying wine slushie mixes from another company and selling a variety of different flavors, or thinking of doing so - let me point out a few differences with our company.
- ONE VERSION WORKS WITH ANY KIND OF WINE- Unlike some other companies, we only have one version of wine slushie mix. That's because it works with any kind of wine - red or white, sweet or dry. If a customer doesn't like Margarita or Peach Bellini or whatever flavors you stock, you are going to lose a sale.
Not true with our wine slushie mix because the customer is going to use their favorite wine of yours to make their slushie.
They know they will like the flavor because it's their favorite wine. They are not going to refrain from buying it because they don't like the flavor. You are not going to lose a sale with our product.
- VARIETY OF DRINKS YOU CAN MAKE WITH VINO SLUSH- You will also see many recipes on our website for all kinds of drinks you can make with your wine and our Vino Slush.
Click on COCKTAIL RECIPES to see a partial list of cocktails and wine slushies you can make with this versatile product.
- EASIER SAMPLING- You only have to sample one version of wine slushie mix, not six or eight or ? One product simplifies a lot of things.
- EASIER STOCKING- You only have to stock one product, not six or eight or ? This takes up less of your working capitol, less shelf space, and less time to stock your shelves.
- LOWER PRICES, MORE PROFITS- Our prices are really UNBELIEVABLY good! Contact us for our wholesale prices.

POUR THE WINE RIGHT INTO THE POUCH?
And what about those wine slush mixes where you pour the wine right into the pouch and freeze it? We don't package our Vino Slush that way because you have to stir the mix, water and wine thoroughly to get it to fully dissolve. If it doesn't fully dissolve, you don't get the full flavor of the slush.
Just squeezing the pouch a bunch of times does not fully dissolve the mix and you don't get the full strength flavor. Your fingers get cold and tired so you stop squeezing the bag. But the mix is not fully dissolved yet. You lose out on taste.
It's convenient, but you sacrifice lots of flavor. And if it doesn't taste good, what's the point?
**********
We receive orders of a 48 case pallet at a time from wineries all across the country and have done so for many years. You can trust our long track record of success.
Why not try a case or two of Vino Slush and try it out? Compare your results and see what you think.

*************
"Jim,
We sold 950 twelve oz servings of slushies this weekend!!!!!!!
Can you please send 4 bulk boxes of slushy mix?
"Hello, Jim!
We need to order more Vino Slush. It has been selling very well! Lets rendezvous on the phone early next week so I can re-order.
Thanks,
Jeanine"
Manager
................ Tasting Room
"Jim,
We prepared the wine slushie with one of our dry red wines last Thursday. We served it during our happy hour and at our Paint & Sip event. Everyone loved it! We received all "yay" votes and no "nay" votes. There was not a drop left by the end of the evening. I definitely would like to carry your product in our winery!
Angela"
"Jim,
I would like to place another order for two wholesale boxes of slushy mix as we have in the past. We have started selling the mix with our own labels so that has really increased our usage.
When you get a chance, would you send another 2 cases of the Vino Slush mix our way?
Although the weather has cooled, we find it markets well as a stocking stuffer.
"It has become a hit at our winery. I keep some made up and give out free samples and the stuff just flies off the shelves.....I'm thinking this summer it will go even faster.
LaDonna"
We have found that our customers love the Vino Slush during Winter served hot as much for warm holiday punch as a summer slush.
(
Serve and sample it hot in a crock pot during cold weather.
) We are needing to order for our holiday open house that is scheduled for Nov. 5,6,7,8.
I've been thinking about trying a custom label for the pouches this year. Please let me know your suggestions and pricing options.
It's a beautiful Fall day here in Eureka Springs. Would you please send another two cases of Vino Slush our direction? Going through it like crazy and need some more.
"
Just wanted to let you know that we have some people doing a fall harvest dinner in our vineyard on Sunday evening and they requested wine slushies for their dessert. Wine slushies for 60, coming up."
"Hi Jim,
Can you please send me 3 cases of mix? You can bill the card on file. These are a huge seller. People love them!
Thanks!"
-Mark Rozum
Owner/Winemaker
"Jim,
Hope all is well. We are gearing up for some party weekends here at the winery and your slushes are always a big hit.
Can you get me an order for one case of the pre made pouches. Let me know what card you have on file since we have gotten new cards with the chips since we last ordered.
"What a hit this year!
Three more boxes of slushy mix, please!"

.............. Winery
"Hi Jim,
2 more cases of slushie packets please! People absolutely LOVE this! Last weekend alone, I sold 9 gallons by the glass.
Thanks!"
............... Wine Company
"We had a bus come in a few weeks back and sold 15 bags to 32 people. That was pretty good, I thought. We were tasting that day. It helped."
Winery Owner
"Hi Jim,
I hear from people all the time how much better this is than other mixes they've tried. It could also be the awesome wine that I'm using J!
I was at an event where another slushie company was at, and heard we were much better.
Thanks!"
Owner/Winemaker
"Jim!
I can't keep this stuff in stock. I sold 2 cases in like 2 hours last Saturday. I coulda sold 10! Can you send me a quote for a bulk box plus 10 cases of pouches? Thanks."
Happy winery owner
"I agree with your other vendors about Vino Slush selling as well for the winter months! As soon as I get over Christmas, I'll place another order for Vino Slush!
Thanks and have a fabulous holiday!"
"Jeez! We got throttled today. Went through a case of your mix. We'll run out tomorrow for sure.

Can we get two more cases of pouches on the way?"
Jeremy
"Jim,
People tell us every day that our slushies are the best around. That's why I recommended you to my cousin Maria at Virginia Beach Winery … and soon, her sister Bonnie will be opening Dominion Press Winery in Alexandria, VA. She will be ordering from you too.
And you may not believe this, but I only have 2 of the bulk packs remaining from my last order, and wrote on my to-do list for next week to order more!
Great minds think alike. So, I might as well order right now. Can we get 10 cases of the bulk mixes? We have enough bags right now."
Angela - Winery Owner
HOW ABOUT TRYING
OUR BOURBON SLUSH MIX?

DUE TO POPULAR DEMAND WE PRESENT OUR
BOURBON SLUSH MIX
IMPORTANT NOTE:

YOU DON'T HAVE TO SAMPLE THIS MIX OR HAVE A SPIRITS LICENSE TO SUCCESSFULLY SELL THIS PRODUCT.

The reason you can successfully sell this product without having a liquor license or sampling it is because our Vino Slush mix, along with our Mulling Spices mix and Bread Dipping mixes establishes confidence in our brand.
After your customers taste our Vino Slush mix, they are going to love it! So, when they see the Bourbon Slush mix is made by the same company that makes the Vino Slush mix, you have instant credibility!
They naturally assume (correctly) that the Bourbon Slush mix is also going to taste great, because now they have confidence in the brand. SO THEY BUY IT without having to taste it first.
When your customers buy the Vino Slush mix many of them will also buy the Bourbon Slush mix, especially when you call their attention to it.
Many of our winery customers sell beer and other non-wine products. The more selection of products you have, the more sales you make.
Many wine drinkers also like bourbon and whiskey cocktails. I know that for a fact because I sell both. So, with a shelf life of over a year, buying one case of the Bourbon Slush mix to give it a try is a smart move.
Here are a few advantages with our Bourbon Slush Mix:
- No need to cook sugar and water to make a simple syrup.
- No need to brew tea from scratch.
- No need to measure out sugar or any other dry ingredients.
- You can use any brand of bourbon or whiskey with our Bourbon Slush Mix.

- We've added a few new ingredients to the traditional recipe to make it even more flavorful. Still very similar to the traditional version, but we think it's just a little bit better.
- No need to let it thaw when you take it out of the freezer. It's ready to serve immediately. Just spoon it into your glass and enjoy.
- After freezing the entire batch you can add extra bourbon or whiskey to an individual serving. Do not add more to the entire batch before freezing. (It won't freeze properly with too much bourbon or whiskey in it. Just add it to a glass full of the previously frozen batch and stir.)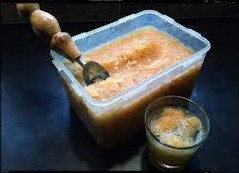 IF YOU ARE A WINERY: Bear in mind, many wine drinkers also love bourbon or whiskey based cocktails. Why not add an additional product that caters to these customers also? Our Bourbon Slush mix will add to your sales because it fills a void at most wineries. Don't miss out on extra, easy sales! Fill that void easily with our Bourbon Slush mix. You will have little or no competition for this product. The recipe for our Bourbon Slush mix is exclusive to Jim Miller Gourmet.
****
WINE MULLING SPICES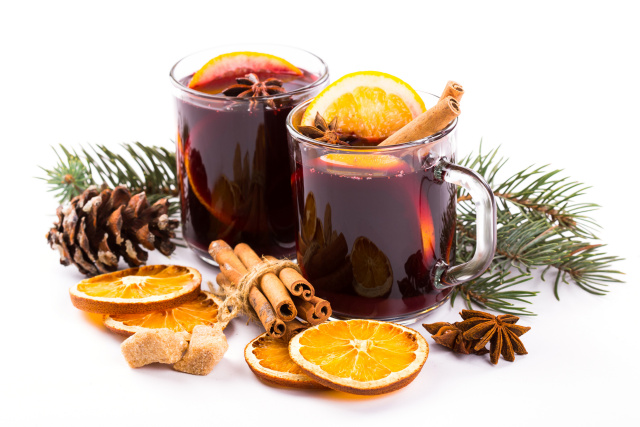 Simmering pouch included - no skimming needed.
NO SUGAR! ALL NATURAL!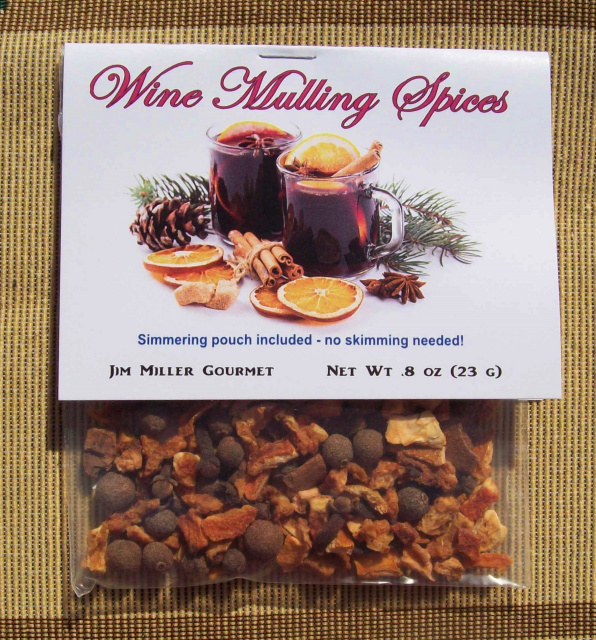 Fill your home, store or winery with the delicious
fragrance of aromatic spices and citrus.

INGREDIENTS: ORANGE PEEL, CINNAMON, CLOVES, ALLSPICE
SAMPLING: So easy to offer samples. Just set out a crock pot with a small ladle and small cups and let your customers help themselves throughout the day. Put up a sign saying, "FREE SAMPLES OF OUR MULLING SPICED DRINK". Your customers will love this product. SAMPLING SELLS!
****
BREAD DIPPING MIXES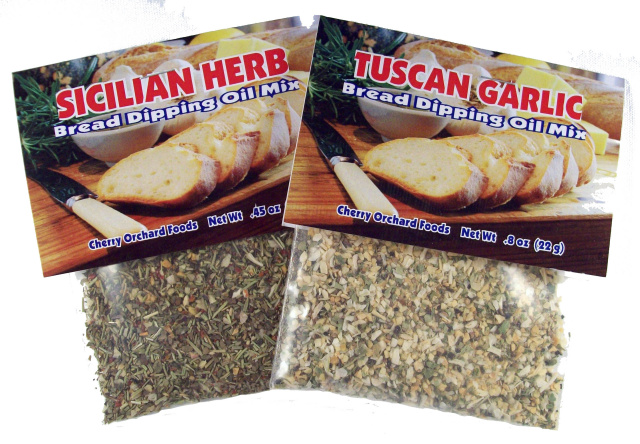 BREAD DIPPING MIXES
Also, make note of our wonderful bread dipping mixes. They are a wonderful, inexpensive companion product to our Vino Slush. They are inexpensive, have a good markup and are easy to sample.

To place your first order or to ask questions, please email me at mrfun20@aol.com or call me at 513-752-2646. Thank you.